The Nagel Foundation is managed by a four-member Board of Directors.  The original Board of Directors was designated in 1989.  Successors are appointed by the existing board.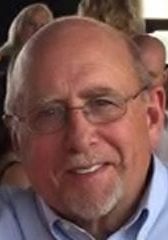 PRESIDENT
Vance Miller, Boise Idaho
Vance attended Boise State University after serving in Vietnam, joining Nagel Beverage Company in 1979.  He became its general manager in 1989 and CEO in 1992.  Upon the sale of the company in 2009 he retired from full time employment. Vance is now a partner in Nagel Investments LLC and a director of the Nagel Foundation.  Vance is a native and lifelong resident of Boise, married with adult children.
VICE PRESIDENT
William E. Morris, Boise Idaho
Bill was a partner in the Little-Morris accounting firm in downtown Boise.  He has been an advisor to Nagel family businesses and interests for over 35 years.  He is also a partner in Nagel Investments LLC and an original board member and founder of the foundation.
SECRETARY
Curt Goldgrabe, Boise Idaho
Curt grew up in Kennewick Washington and graduated from Eastern Washington University in 1983 with a B.S. degree in Communications.  He worked in minor-league baseball for three years before joining Pepsi-Cola Company in 1986. Curt moved to Boise in 1993, and earned Pepsi-Cola Company's National Franchise Manager of the Year award in 1995. He joined the management team at Nagel Beverage Company in 2000.  Curt was appointed to the foundation board in 2005 and named Executive Director of the foundation in 2009.
TREASURER
Ryan Fornstrom, Eagle Idaho
Ryan grew up outside of Cheyenne Wyoming and graduated from The University of Wyoming in 2004 with a M.S. degree in Accounting. He worked for a CPA firm in Gillette, Wyoming for one year before moving to Boise where he joined the firm of Little-Morris Certified Public Accountants. In 2009, Ryan went to work for Nagel Investments LLC. Ryan was appointed to the foundation board in 2012.
FORMER DIRECTORS
Anne Nagel Mathews (founder and past president), deceased.
Mildred E. Nagel (founder and past president), deceased.