Basic Needs, Education, Youth Programs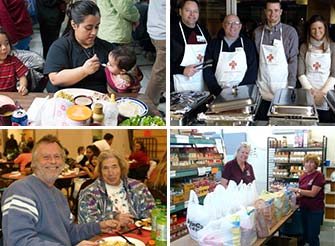 The primary direction of the foundation is to support programs providing the basic needs of food, clothing and shelter.  The board also supports organizations providing free or significantly-reduced health care services for individuals without insurance or access to basic health care.
The board supports various education initiatives.  Nursing scholarships at Boise State University have been a long-term interest. Not only is there a family connection, but the scholarships also represent the board's belief that nursing is an honorable profession that meets the most basic principle of caring for others.
Idaho's youth are the future of our society. The foundation generally funds organizations that actively promote and act as a 'safety net' for our most vulnerable population. Many funded organizations work with children from single-parent homes, those from unstable home environments, and those who have great basic needs. Given a chance, we believe these kids can develop their full potential as productive future citizens.